Eyebrow Shaping.
Senna Form-A-Brow with Stencils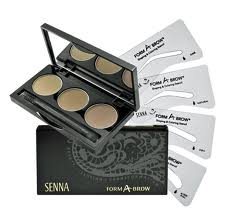 Eyebrows are one of the most important facial features and, apart from plastic surgery, the most changeable.
 Perfect Brows Will:
Improve your appearance instantly and dramatically.
Frame and balance your face.
Make your eyes look bigger.
Lift your face, taking off up to 10 years off your appearance.
Update your makeup look.
Make you feel more confident.