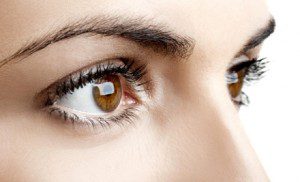 Natural Therapies & Total Body Care
Acajou offers total body care, through their array of various body treatments which are customised to suit all clients personal needs. The bright, fresh and friendly atmosphere of Acajou guarantees you will leave totally pampered, relaxed and rejuvenated. Personalised consultations, together with your preferences and lifestyle, ensures your needs are met. You will be provided with the finest of products and advice available.
The spa packages offered at Acajou let you indulge yourself for a day or half day package of total body care. You will look and feel special after your visit to us, together you and Acajou can renew or re-invent your self image.
"Just want to say what a great job you did yesterday. I feel better than I have for weeks. My garden looks looks very green today
Waxing
Upper Lip or Chin or Underarm – Hot Wax.

Bikini Line – Hot Wax.

Brazilian Bikini Wax – Hot Wax.

Full Bikini Wax (Hollywood) – Hot Wax.

Arm Wax – Hot Wax.

Half Leg – Hot Wax.

Chest & Stomach – Hot Wax.

Back & Shoulders – Hot Wax.

Thigh & Bikini Wax – Hot Wax.

Half Leg & Bikini wax – Hot Wax.

Full Leg & Bikini Line – Hot Wax.

Half Leg & Bikini & Underarm – Hot Wax.

Full Leg & Bikini & Underarm – Hot Wax.

Hot Wax.

Bleaching.

Electrolysis / Thermolysis.
Eye Zone Treatments
Highlight your eyezone area for a beautiful, natural look
Eyebrow Tint.

Eyebrow Shape.

Eyelash Tint.

Eyebrow & Lash Tint.

Eyebrow Shape & Lash Tint.
Senna Form-A-Brow with Stencils – Eyebrow Shaping
Brow coloring powders and classic brow stencils are the easiest and fastest way to create perfect brows in seconds. The patented stencil shapes also make a perfect guide for tweezing. Form-A-Brow Kit may be purchased from the clinic.
Specialised Advanced Skin Treatments
Collagen Induction Therapy (CIT)
Also known as dermal rolling or skin needling is a skin treatment that helps to improve the texture of the skin, reduce fine lines and wrinkles, even out pigmentation and treat scars. This is all achieved by the production of your own collagen.
Collagen is essential for healthy plump skin, however as we age our collagen production is reduced and the signs of ageing start to appear with lines and wrinkles occuring and a loss of volume to our face.
CIT is suitable for most people with only a few contra-indications noted; we will carry out a consultation prior to ensure you are suitable for this treatment. We use the derma CIT needling pen which has adjustable needle depth which allows us to work at different depths in the skin.
We work with products that do not contain any fragrance, parabens, mineral oils or emulsifiers when carrying out this treatment to ensure the best outcome for your skin. There is very little downtime involved with this treatment.
Cellulite Treatment


The G.5 machine breaks down fatty deposits, increases circulation and

improves

skin texture with vibratory techniques.
Red Vein Therapy


Removal of red thread veins using cauterization and disposable needles.
Microdermabrasion


This skin resurfacing process is a versatile treatment that is suitable for a wide range of indications. This treatment is great to help erase fine lines and wrinkles by promoting new subcutaneous growth and removing dead cellular material on the surface with immediate gains in the appearance and feel of the complexion.
The light emitted by the LED's is absorbed by the epidermal cells and produces a cascade of events in the skin. LED is known to revitalise, energise, heal, calm and sooth the skin dependent on which of the 7 different light spectrum's is used.
Alpha/Beta Peel
Peeling Treatment
Glycolic Skin Renewal Treatment


Natural plant extract delivers the most effective results for fresher, younger looking skin. A highly concentrated professional formulation with home care products. Cinsiste of six 45 minute treatments. A skin renewal treatment can be added to any of our facial treatments as a programme after your course.
Mini Facial Treatments
Guinot Facial Treatments
Beaute Neuve-Peel

Aromatics

Pro-Collagen Anti-Wrinkle
Guinot Hydradermie Treatments
Hydradermie


An exclusive Guinot treatment. This unique innovation enables fast and deep penetration of ionised treatment ingredients. Hydrodermie now achieves double ionisation with double the results.

Hydradermie Lift Express


A high-tech lifting treatment. Ideal for clients who want a quick treatment that includes cleansing, exfoliation and muscle stimulation.

Hydradermie Eye Lift


The Lift Treatment for the eyes. The muscles around the eyes will be exercised to tone and add firmness. Small wrinkles are erased, crows feet are smoothed and eyes look younger.

Hydradermie Age Logic


A specially designed anti-age Hydradermie facial concentrating on the eyes, face and neck. It includes cleansing, exfoliating, galvanic, high frequency, massage and mask.

Hydradermie Lift


The immediate lift treatment. Stimulates the facial muscles and provides a massage that lifts the facial features. From the very first session your face will look younger.

Hydradermie Lift Deluxe


The "Ultimate Lift" treatment. Hydradermie Age Logic and Hydradermie Lift Express.
Rosactive Treatments

Rosactive
Rosactive ingredients are 100% plant based extracts, with the maximum concentration of active ingredients permitted, with ionized molecules with the correct weight and size to penetrate into the correct level of the skin where the work needs to be done. This technology allows Rosactive Products to provide fast and effective results in skin rejuvenation without contraindication.Bioxmixyl is a COLLAGEN STIMULATION TREATMENT, designed to help your body produce its own collagen; as a result this treatment will lift, tone and firm your skin. The biomixyl treatment will also reduce fine lines giving you a BOTOX like effect without the side effects.
Biostem Treatments
Biostem uses APPLE STEM CELLS to help your cells become YOUNGER, as a result your skin density will increase, sagging skin will get tighter, deep lines and wrinkles will diminish. The perfect way to turn the clock back.

Hands and Feet
Manicure


Complete nail and hand treatment including relaxing massage and buff, polish optional.

European Manicure Treatment


Full Treatment of the hands and nails. Includes exfoliation of hands followed by intensive mask for the hands.

Spa Pedicare Treatment


Total luxury for the feet. Treatment includes nail and cuticle care, exfoliation of the foot. A relaxing massage of the foot and lower leg, polish optional.

Mini Spa Pedicure Treatment


Includes nail and cuticle care with foot exfoliation, no polish.

Reflexology


Working on the reflex points of the feet. Increases circulation. Relieves tension. Helping body functions return to normal.
SPA Packages
We offer a choice of spa packages that let us pamper you. An indulgence guaranteed to leave you feeling and looking completely calm, nurtured and rejuvenated. For that special someone, or personal renewal.
SPA Rejuvenator


The rejuvenator includes an intensive 1 hour facial, lash/brow tint, back massage using aromatherapy oils, luxurious manicure and pedi-spa treatment. You will be served with tea, coffee or fresh juice while you are being pampered.

SPA Ultimate


The ultimate hydradermie facial, with lash and brow tint. Full body scrub and moisturise treatment, European manicure and European pedi-spa treatment. You will be served with tea, coffee or fresh juice while you are being pampered.
Massage
Sports Therapy


Incorporating a combination of massage techniques to treat sports people and athletes. It promotes fitness and good health to achieve optimum performance and recovery from injury. Encourages greater flexibility, improves muscle tone and enhanced work-out performance.

Hot Stone Massage


Massage.

Aromatherapy Massage


A nurturing therapeutic massage combined with the powerful healing properties of pure essential oils. These pure oils are blended to suit your individual needs, promoting harmony within every system of the body and encouraging healing and relaxation. Includes a half hour aromatherapy facial massage.

Swedish Massage


A firm yet soothing Swedish massage will help you to relax. It calms the nervous system which in turn reduces tension and alienates stress, as well as benefiting your whole circulation, your skin and tired aching muscles. A good introduction for people who are new to massage.

Benefic Thai Herbal Compress Massage
Embark on a sensory journey with the rich and delicious herbs and spices encased in a heated compress. The therapeutic properties of the oils, herbs and spices provide many benefits such as; anti-microbial, anti-inflammatory, anti-oxidant and sedative. A truly holistic experience!
Professional Natural Therapies
Manaki Bodywork


Recognises your individual Energy Patterns and restores you back to your true self. Healing the Energy Pattern clears blocked energy caused by the many stresses that we can experience on a daily level. Manaki Bodywork encompasses four different healing treatments. Your practicianer will advise which of these treatments will be the most suited to your needs.

Indian Head Massage


A relaxing massage of the upper back, shoulders, neck and face. Gives instant relief from tension and stress symptoms.
Bio-Cleanse Detox
Bio-Cleanse Treatment – Initial Treatment
Initial Treatment with Bio-Cleanse Detox Foot-Bath.


Initial Trreament

Bio-Cleanse Treatment – Ongoing Treatment


Ongoing 10 Treatment Program with Bio-Cleanse Detox Foot-Bath.
Gift Vouchers
Guinot: Click this link for a : Guinot Demonstration