Acajou massage facials Spa Ponsonby.
We are dedicated to constantly providing
quality services and products in a safe,
friendly environment.
Acajou is an escape from the hustle and bustle of the pressures of everyday life and allows the individual to escape into the tranquil atmosphere, and peaceful surroundings that instantly welcomes you. At Acajou we believe it is the combination of specialist training, skill, excellent beauty services, caring for all individuals and passion for our work that has enabled us to create a Beauty Therapy Salon that shines just a little brighter. Tania Sharp has brought together a highly dedicated and qualified team, that offers you a diverse selection of natural and professional health solutions.
Through Acajou's knowledge, experienced and personal pledge of continual excellence in everything they do, they are able to offer a diverse range of treatments to both male and female clients. Established in 1987, Acajou is dedicated to constantly providing quality services and products in a safe, friendly and professional environment. Acajou strives to meet the requirements of all their clients and their individual needs. You will enjoy our relaxing and fun atmosphere.
What clients say of us …
"I've travelled overseas extensively – tried others in Auckland … 'Absolutely no-one' comes close to the professionalism and quality of Acajou"
"I love this place! The therapists are friendly, warm and expert at what they do. I wouldn't want to go anywhere else."
"Because I deserve it and love it"
"Just want to say what a great job you did yesterday. I feel better than I have for weeks. My garden looks very green today"
Our natural and professional techniques and products ensure that you receive the most effective treatments and obtain the best results. We have many products available for your home care. All of our products are paraben free. Products are available at the Acajou Beauty Therapy Clinic in Ponsonby, Auckland.
Products are available at the Acajou Beauty Therapy Spa in Ponsonby, Auckland.
Gift vouchers are an excellent way to introduce a friend or that special someone to the benefits of beauty therapy. We can tailor-make a package to suit every individual.
We offer total body care, through their array of various body treatments which are customised to suit all clients personal needs. The bright, fresh and friendly atmosphere of Acajou guarantees you will leave totally pampered, relaxed and rejuvenated. Personalised consultations, together with your preferences and lifestyle, ensures your needs are met. You will be provided with the finest of products and advice available.
The spa packages offered at Acajou let you indulge yourself for a day or half day package of total body care. You will look and feel special after your visit to us, together you and Acajou can renew or re-invent your self image.
We offer a full range of hair removal and bleaching treatments for both men and women.
Highlight your eye-zone area for a beautiful, natural look
⇒Eye Zone Treatments Selection
Specialised Advanced Skin Treatments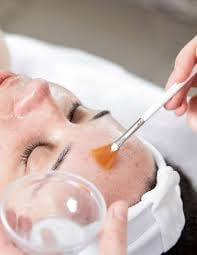 ⇒Specialised Advanced Skin Treatments Selection
Oncology Aesthetics Beauty Therapy

Cancer Care Comfort Treatments
Acajou staff trained with Oncology Training International to provide safe and supportive beauty therapy treatments.
⇒Cancer Care Comfort Treatments
Your face is a window to the world. Following a complimentary skin diagnosis, pamper that window with a mini facial (radiance or intensive), or select from the following treatments:
Guinot Hydradermie Treatments
An exclusive Guinot treatment. This unique innovation enables fast and deep penetration of ionised treatment ingredients. Hydrodermie now achieves double ionisation with double the results.
⇒Guinot Hydradermie Treatments Selection
Manicure, Spa Pedicare Treatment …
⇒Hands and Feet Treatments Selection
We offer a choice of spa packages that let us pamper you. An indulgence guaranteed to leave you feeling and looking completely calm, nurtured and rejuvenated. For that special someone, or personal renewal.
Sports Therapy, Aromatherapy, Therapeutic, Relaxing …
Professional Natural Therapies
⇒Professional Natural Therapies Selection
We can tailor-make a package of treatments for your needs. Need to unwind from all that pre-wedding stress? Let us take care of you. We guarantee to make you feel and look fantastic before your wedding day.
Free Delivery of Products
We offer a free delivery service for all products, including gift vouchers to any destination in New Zealand.
Acajou Beauty Therapy Spa in Ponsonby, Auckland. Facials, Massage, Waxing…