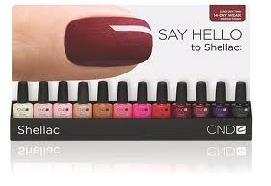 Say Hello to Manicure Elation.
Introducing Shellac UV Nail Color.
Thin and flexible like polish, Shellac not only looks natural, it provides strong natural nails that resist dullness and chipping, even during the most rigerous activities to deliver 14 days of flawless, mirror-shine wear.
Say Good-Bye to Manicure Frustration.
A brand new manicure with ZERO dry time is now available at Acajou Beauty Therapy Clinic in Ponsonby. It goes on like polish, wears like gel and comes off in minutes.
What does this mean for you? You can say good-bye to unsightly nicks, chips and smudges. Forever.